The Bastrop County Historical Society
held its
2005 Holiday Historical Homes Tour
on Saturday, December 10, 2005
The annual Historic Holiday Homes Tour was held from 12:00 noon to 5:00 p.m. on December 10th, 2005. The following homes and buildings were featured in the 2005 Bastrop Historical Society Holiday Homes tour: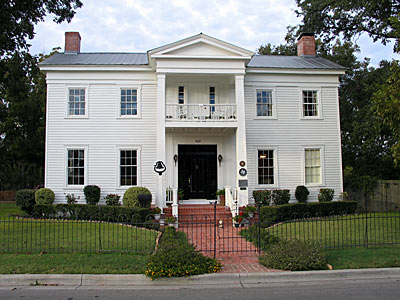 The Margaret Chambers House - Circa 1857
This Texas Greek Revival home is constructed with native cypress, pine, and cedar.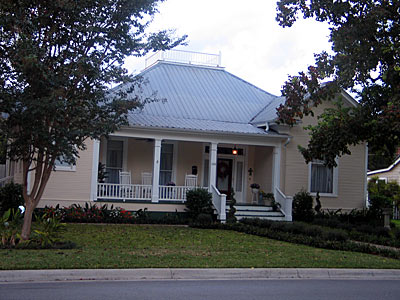 The Amthor Home - Circa 1911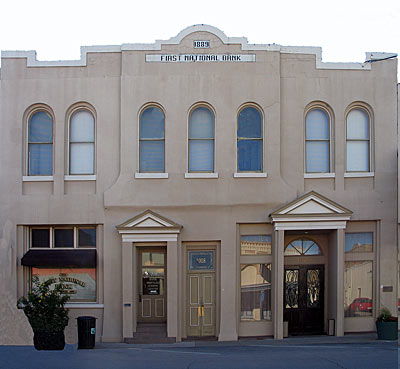 The old First National Bank - circa 1890
The First National Bank still uses the old bank building for office space.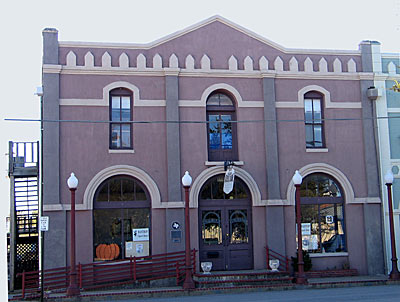 The Bastrop Opera House.- circa 1889
The Opera House was constructed in 1889 by local businessmen,
D.S. Green and P.O Elzner. The building was restored and the Opera
House has been offering theatrical productions since 1984.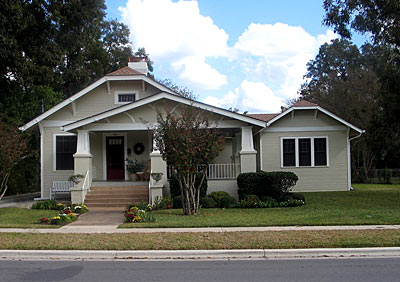 John and Willie Belle Kennedy Home - circa 1922
The home was built during an architectural period called the American
Craftsman Movement and is identified as a "Craftsman" Bungalow.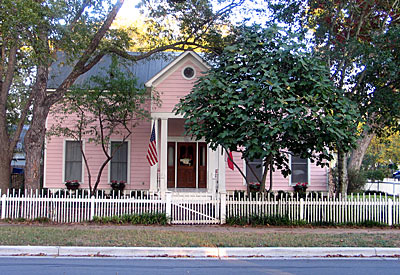 The Green Home - 1987
This home is a reproduction of a late 19th Century Greek Revival home.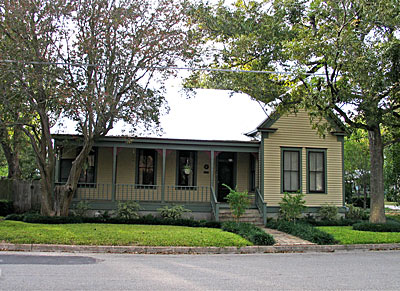 The W.F.Schaefer House - before 1887
The original four room house evolved into a Victorian
"T" floor plan with a gabled roof and eave returns.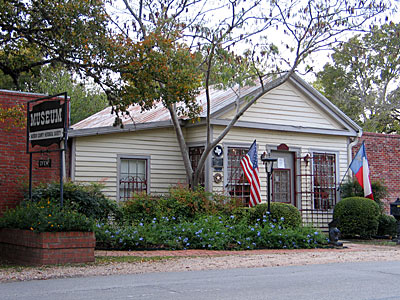 Bastrop County Historical Society Museum - circa 1850
This building on the banks of the Colorado River was built in 1850 by
John Cornelson. The Bastrop County Historical Society was organized
in February, 1952, and with the Ladies Reading Circle purchased this
property , restored the building, and converted it into a museum.
Tickets: $10.00, Children under 12 free
For Further Information:
I invite your comments and suggestions! E-mail: neil@bastroptexas.net.
Bastrop High School Class Reunions
The Community | Site Search | Meet Neil Gurwitz | Community Calendar
Photo Tours | Comments/Questions | Mailing List | Links | Home
Web hosting, design, and database development by Eager Web Services, LLC
Copyright © 1999-2007 Bastrop Texas Network. All rights reserved.