Bastrop County Historical Society Museum Archive
Bastrop, Texas
The Bastrop County Historical Society Museum was located at 702 Main Street until 2013 and occupied the John Cornelson House built about 1850. The museum's new home is in the completely renovated former Bastrop City Hall at 904 Main Street. The Bastrop County Museum was established in 1952. The Society began the collection and preservation of materials, artifacts, and documents relating to the history of the Little Colony of Stephen F. Austin, Bastrop County and the town of Bastrop. Gathered are many artifacts and records recalling pioneer days in Texas when Bastrop (Mina) was a western frontier colony on the Old San Antonio Road, El Camino Real. Recent projects of the Bastrop County Historical Society are: The Fairview Preservation Project-the Society is the sponsor of this project to enhance and beautify the grounds at Fairview Cemetery; The Kerr Community Center Restoration Project- the Society is a collaborator in the restoration of the Kerr Community Center; and currently is operating the Bastrop Old Town Visitor Center. The museum hours are Monday-Friday 1-5 p.m., Saturday 10:00 a.m. to 5:00 p.m., and Sunday 2:00 p.m.to 5:00 p.m. Telephone number is 512-303-0057. View some of the exhibits prior to the 2013 museum relocation below.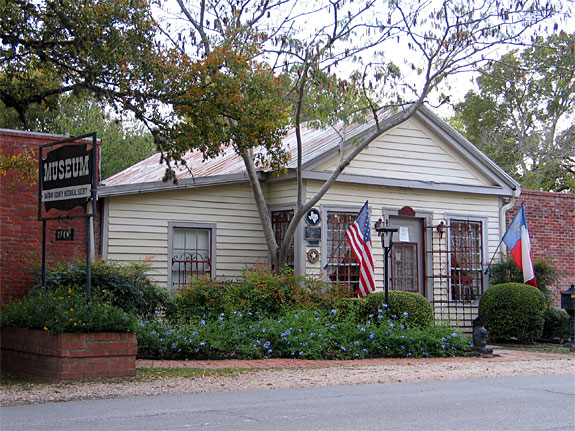 View of the Bastrop County Historical Society Museum prior to 2013.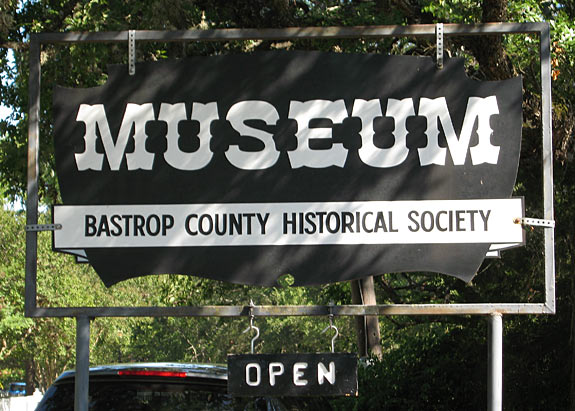 Welcome sign to the Bastrop County Historical Society Museum
Early Texas Room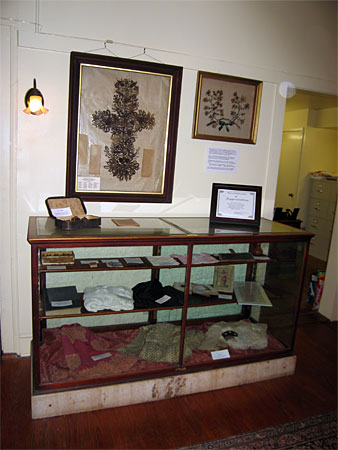 Hair Art Wreath an art form of the Victorian Period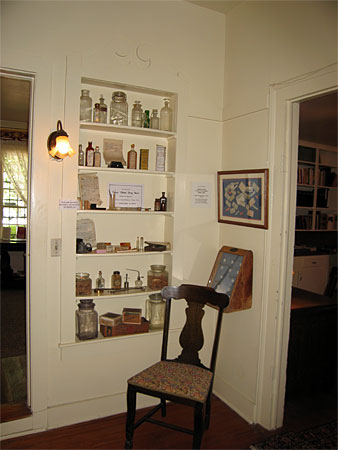 Artifacts from the Erhard Drug Store which was the
oldest drug store in Texas until it closed in 1974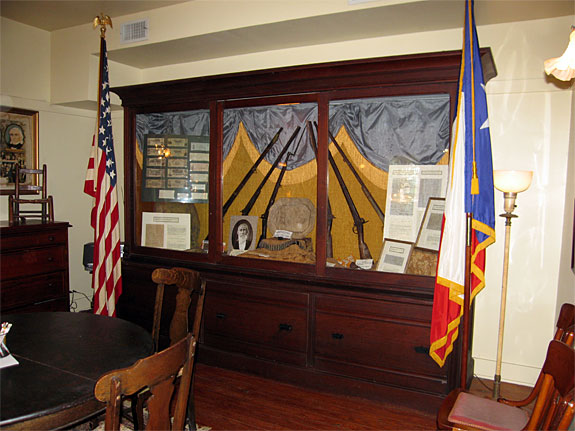 Another scene in the Early Texas Room
View additional archived pictures of the Bastrop Museum.
Return to the Photo Tours Page
I invite your comments and suggestions! E-mail: neil@bastroptexas.net.
Bastrop High School Class Reunions
The Community | Site Search | Meet Neil Gurwitz | Community Calendar
Photo Tours | Comments/Questions | Mailing List | Links | Home
Web hosting, design, and database development by Eager Web Services, LLC
Copyright © 1999-2007 Bastrop Texas Network. All rights reserved.