The 1999 Historical Homes Tour
in Bastrop, Texas
was held on Saturday, December 11, 1-6 pm
Stephen F. Austin's Third Settlement will feature five Erhard family homes.
Albert Erhard House-circa 1851,Victorian Style

Adolph Erhard House-circa 1870, Italianate Style

Chester Erhard House-circa 1887, Victorian Style

Harriet Erhard House-circa 1889, Victorian Style

Cayton Erhard House-circa 1855, rooms were added before 1889 and again in the 1920's.
Other featured buildings on the tour will include:
The Old First National Bank Building, 1889

Bastrop Christian Church, 1895, New England Victorian Style

Bastrop County Historical Society Museum, 1850
Some of the eight featured homes and buildings to be on display are shown below: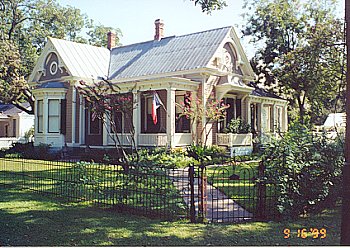 The Harriet Erhard House-1889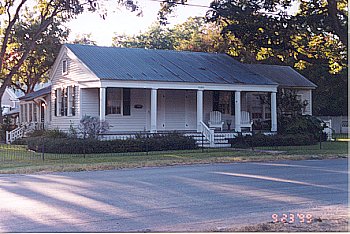 The Cayton Erhard House-1855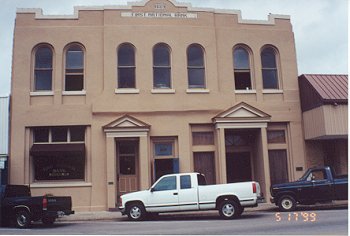 Old 1st National Bank Building (Some of founders were Erhards)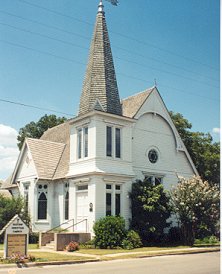 Some of the members of the Erhard family were charter members of the Christian Church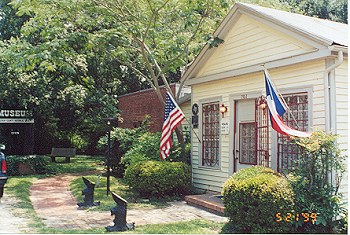 The Bastrop County Historical Society Museum; Society is sponsor and host
Tickets:$10.00, under 12 free
For Information:
I invite your comments and suggestions! E-mail: neil@bastroptexas.net.
Bastrop High School Class Reunions
The Community | Site Search | Meet Neil Gurwitz | Community Calendar
Photo Tours | Comments/Questions | Mailing List | Links | Home
Web hosting, design, and database development by Eager Web Services, LLC
Copyright © 1999-2007 Bastrop Texas Network. All rights reserved.