New Buildings
and Businesses

In Bastrop, Texas

- Page 5


June 2003

The new 91,000 sq. foot HEB Grocery opened May 30, 2003. Pictures of the finished building prior to the Grand Opening and Ribbon Cutting activities are shown below. Also having grand openings this month are Lost Pines National Bank and Holiday Inn Express, all shown below: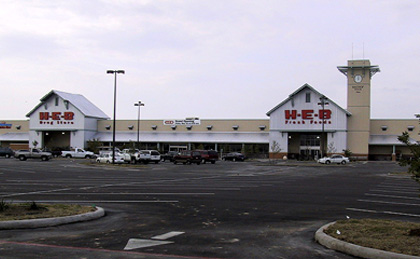 HEB'S 91,000 SQ FOOT GROCERY GETS FINISHING TOUCHES FOR OPENING DAY MAY 30, 2003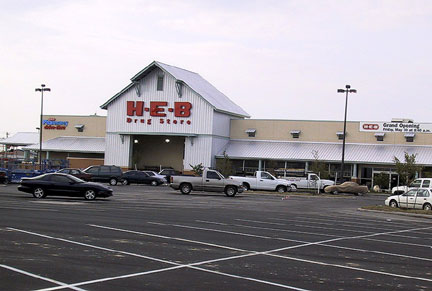 CLOSER VIEW OF THE DRUG STORE AND CENTRAL ENTRANCE PRIOR TO OPENING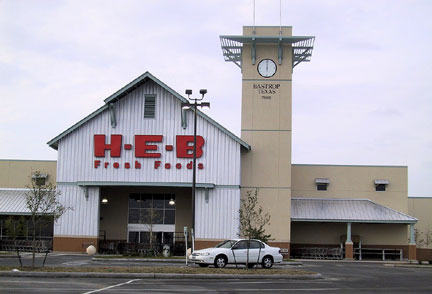 CLOSER VIEW OF THE PRODUCE FRESH FOODS ENTRANCE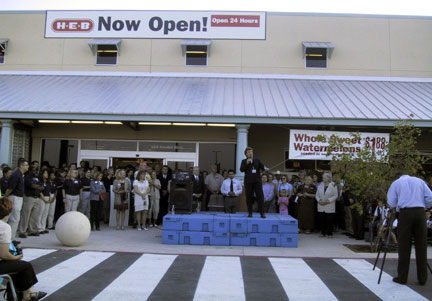 SPEECHES AT RIBBON CUTTING BEFORE LARGE GRAND OPENING DAY CROWD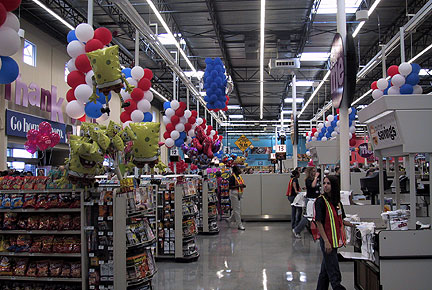 BALLOONS TO WELCOME THE CROWD AS THEY ENTER THE GROCERY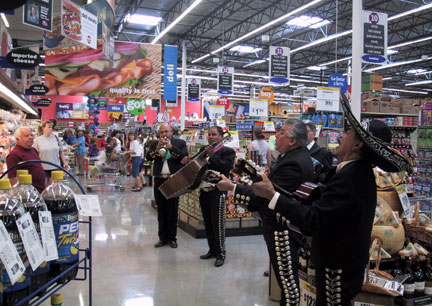 A MARIACHI BAND ENTERTAINING CUSTOMERS AT THE NEW BASTROP HEB STORE
OTHER NEW BUSINESSES OR BUILDINGS IN MAY, 2003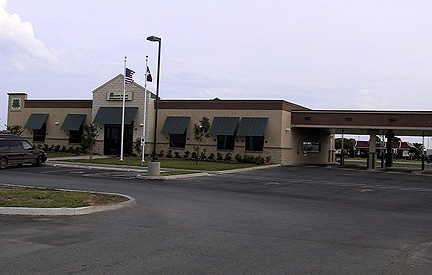 To allow for the new HEB project, the old Lost Pines National Bank was torn down and was rebuilt on the lot in front of the old HEB building on Highway 71 and Hasler Boulevard. The new 6,000 square foot building replaces the previous 2,400 square foot building. It will include expanded office space and motor bank facilities.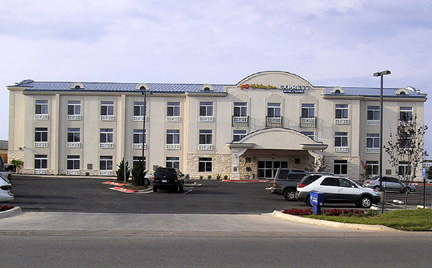 THE BEAUTIFUL NEW HOLIDAY INN EXPRESS IS NOW OPEN!
I invite your comments and suggestions! E-mail: neil@bastroptexas.net.
Bastrop High School Class Reunions
The Community | Site Search | Meet Neil Gurwitz | Community Calendar
Photo Tours | Comments/Questions | Mailing List | Links | Home
Web hosting, design, and database development by Eager Web Services, LLC
Copyright © 1999-2007 Bastrop Texas Network. All rights reserved.