New Buildings
and Businesses

In Bastrop, Texas

- Page 3




Fall

200

2

Many new buildings have been built in Bastrop recently. Here is a sampling of some of the new buildings, including professional, educational, research, health, and assisted living, and more, that have been built in Bastrop. Many more structures have been planned, and will be shown here as they are built.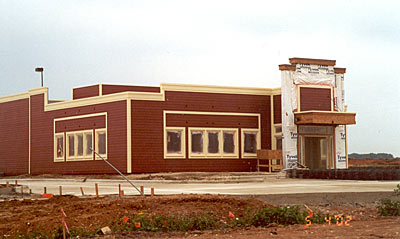 Construction of Chili's restaurant - May 2002.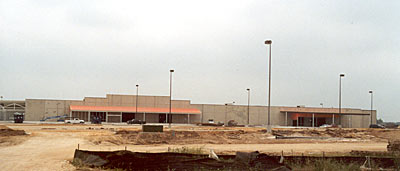 Construction of Home Depot - May 2002.
Opening in Bastrop, July 2002, were both The Home Depot and Chili's Restaurant. Scenes below show the two located in the new Hunter's Crossing Shopping Center. Hunter's Crossing is a 286-acre multi-use development by Sabine Investments.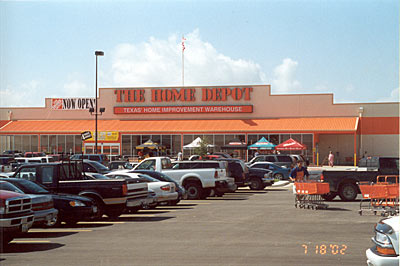 The Home Depot was welcomed to Bastrop by a big crowd on opening day, July 18, 2002.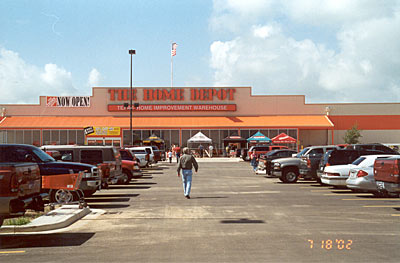 Another view of the Home Depot store in Bastrop. It is a 111,000 square-foot store that includes a 26,000 square-foot garden center.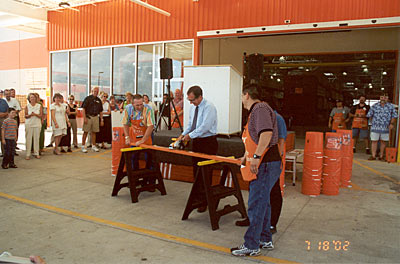 Officiating at the opening ceremony ribbon cutting, or more precisely, board cutting, was City Council member Terry Sanders.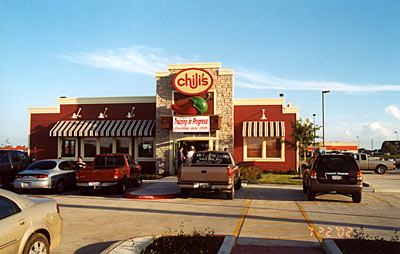 Before the official opening on July 25, 2002, Chili's had a training in progress period and introduced the restaurant to the public.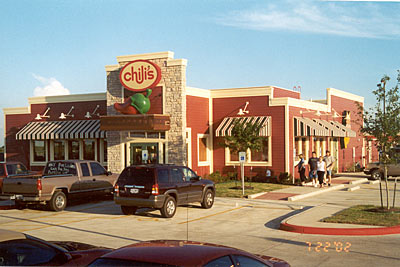 Opening one week later, the new Chili's Restaurant opened to large crowds.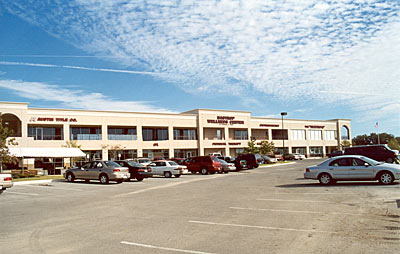 The completed Bastrop Wellness & Professional Center at 301 Hwy. 71 West.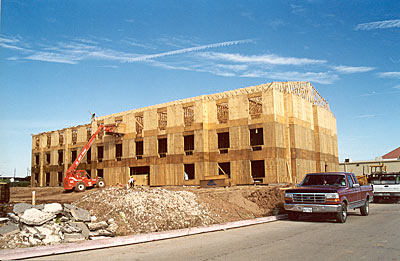 Coming Soon! The Holiday Inn Express.
I invite your comments and suggestions! E-mail: neil@bastroptexas.net.
Bastrop High School Class Reunions
The Community | Site Search | Meet Neil Gurwitz | Community Calendar
Photo Tours | Comments/Questions | Mailing List | Links | Home
Web hosting, design, and database development by Eager Web Services, LLC
Copyright © 1999-2007 Bastrop Texas Network. All rights reserved.