Bastrop County Relay For Life 2001 - Page 2
The purpose of the Relay for Life is to celebrate survivorship. It is a team event to fight cancer! This year it was held May 11 and 12 at Bastrop High School's Erhard Field. This is the 4th annual celebration and remembrance. This event is made up entirely of volunteers and benefits the American Cancer Society and the Bastrop unit. There are walking, running, camping out, games, and entertainment-but mostly it is to honor the survivors of cancer and remember those who have lost their fight with cancer. Money raised goes to cancer research.
.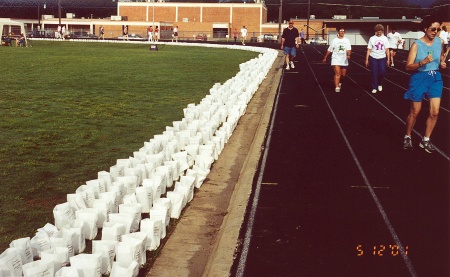 Another view of the luminaries and some of the individuals and relay teams that participated in the fund raising.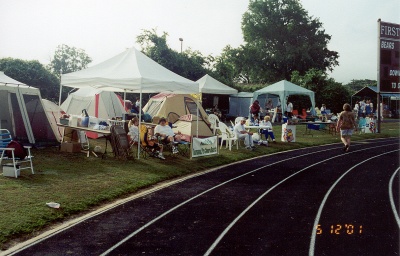 Relay team tents for camping out overnight at the relay for life. There were 44 camp sites and about 40 teams.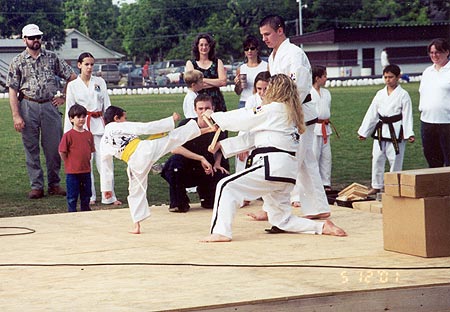 The Unified Tae Kwon-do performed a break-a-thon demonstration to raise funds for the Relay for Life.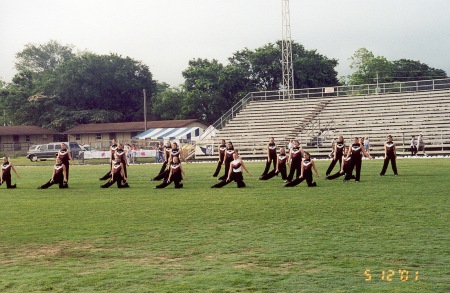 The Bastrop High School Honey Bear drill team also performed.
It takes many groups, individuals, special sponsors and organizations working together to raise the dollars needed in the fight against cancer!
Bastrop High School Class Reunions
The Community | Site Search | Meet Neil Gurwitz | Community Calendar
Photo Tours | Comments/Questions | Mailing List | Links | Home
Web hosting, design, and database development by Eager Web Services, LLC
Copyright © 1999-2007 Bastrop Texas Network. All rights reserved.