Map 3 of Bastrop, Texas
The map below is used with permission of the First National Bank and shows Bastrop, Texas and the vicinity. This map includes Lake Bastrop and the Bastrop State Park.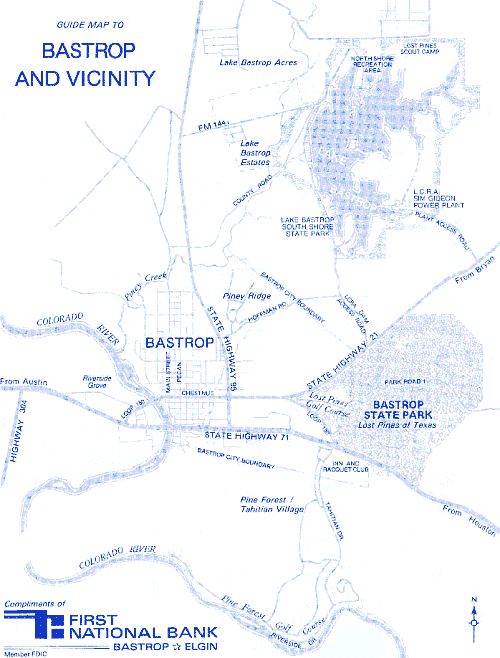 Return to Maps
I invite your comments and suggestions! E-mail: neil@bastroptexas.net.
Bastrop High School Class Reunions
The Community | Site Search | Meet Neil Gurwitz | Community Calendar
Photo Tours | Comments/Questions | Mailing List | Links | Home
Web hosting, design, and database development by Eager Web Services, LLC
Copyright © 1999-2005 Bastrop Texas Network. All rights reserved.