Central Texas Map including Bastrop
The map below shows Bastrop, Texas in relation to several large cities, including San Antonio, Austin, and Houston. Bastrop is marked with a red star.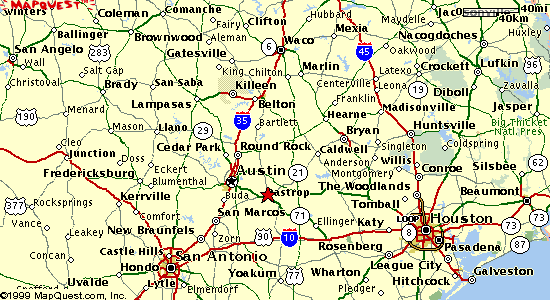 Return to Maps
I invite your comments and suggestions! E-mail: neil@bastroptexas.net.
Bastrop High School Class Reunions
The Community | Site Search | Meet Neil Gurwitz | Community Calendar
Photo Tours | Comments/Questions | Mailing List | Links | Home
Web hosting, design, and database development by Eager Web Services, LLC
Copyright © 1999-2005 Bastrop Texas Network. All rights reserved.