Annual Patriotic Festival - 2000
Saturday, July 1, 2000

The following are scenes from the 2000 festival and show some of the activities:
Fisherman's Park, Bastrop, Texas

View of Color Guard and the Austin Symphonic Band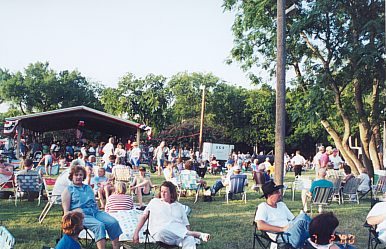 Part of estimated crowd of 3,000 attending the festival.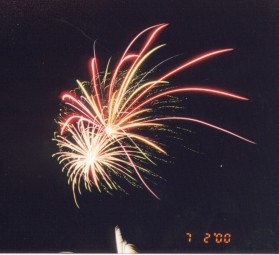 Part of the Spectacular Fireworks as seen by an estimated 10,000 throughout the city. Photo above and those following show the beautiful displays that awed the crowd (Photos taken by Neil Gurwitz).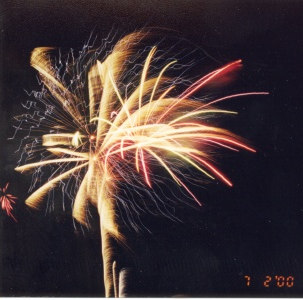 The above picture was featured on the front page of
The Bastrop Advertiser on Saturday, July 8, 2000.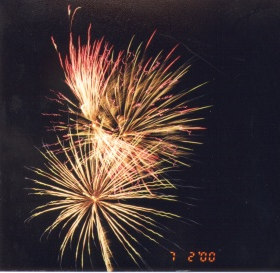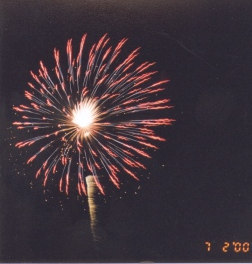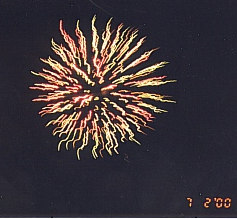 Hope to see you at next year's Patriotic Festival.
Menu - Bastrop Annual Patriotic Festival
Presented to the Community by The Bastrop Chamber of Commerce (512) 321-2419
Bastrop High School Class Reunions
The Community | Site Search | Meet Neil Gurwitz | Community Calendar
Photo Tours | Comments/Questions | Mailing List | Links | Home
Web hosting, design, and database development by Eager Web Services, LLC
Copyright © 1999-2007 Bastrop Texas Network. All rights reserved.